Mar 5, 2023 06:04 PM Central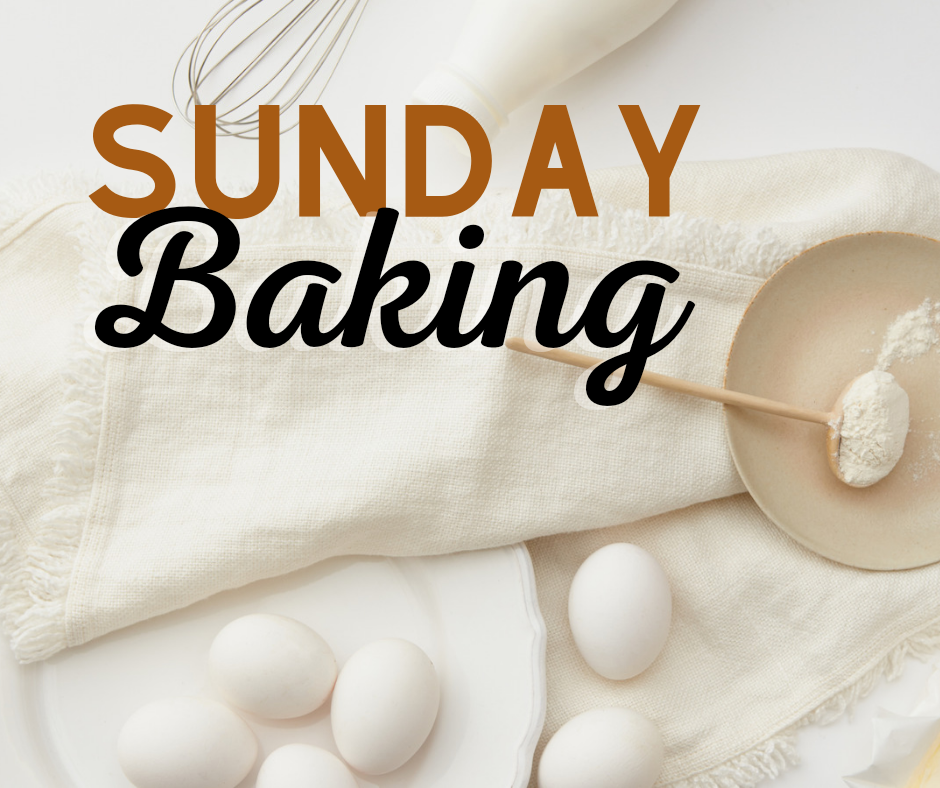 As a busy mom, it can be hard to find the time to do everything that needs doing in one day. Sometimes I feel like I'm running from soccer game, to grocery shopping, visitors and family, to getting everything ready and organized for the week. Which for most Sundays, sunday baking is non existent. Fortunately, this Sunday (today) was different. We had a free day (YAY!) and after our weekly grocery shop (only $355 this week! Whohoo! Its normally $450. So, I celebrate a little), my oldest and I got to the baking.
I remember when my middle daughter was diagnosed with celiac disease 10+ years ago. At first, the kitchen experiences were not pleasant; cookies coming out in blobs and muffins thrown into the garbage were some of the struggles I faced. That's why I reach for a box or two—boxes are my friends and they dont hurt my baking abilities as much. This weekend, we wanted to have fun in the kitchen together. So we decided it was time to pull out our favorite gluten free boxed goods to add to our lunch bags this week and one tried-and-true recipes that I have made over and over again that we LOVE.
Xoxo Chocolate Chip Cookies
Are you a chocolate lover? Umm, who isn't. Right?! These yummy moist, chewy on the inside with the right amount of crunch on the outside cookies that also use the finest cocoa powder and chocolate chips. These quick and easy cookies will satisfy any sweet tooth.
Gluten Free

Rice Free

Dairy Free

Non GMO





Grab a box of your own here:


https://amzn.to/3ZMahlP




Xoxo Pumpkin Bread





Who says Pumpkin flavored baking should only be saved for fall and Halloween. This boxed Pumpkin bread is packed with flavour and spices. With Pure Cane Sugar, Gluten Free Flour (premium Cassava Flour, unmodified potato starch, organic coconut flour, xanthan gum), Brown Sugar, Baking Soda, Sea Salt, Cinnamon, Nutmeg.
We enjoy making them into muffins to add to the lunch boxed...they are loved SO much friends are known to steal them from my daughters lunches so extras are now packed (lol).
Gluten Free

Rice Free

Soy Free

Dairy Free

Non GMO
Last on the list was Apple Cinnamon muffins—perfectection. Although this one doesn't come in a box and has many ingredients and steps these muffins that taste like a cinnamon roll are fun to make and ALWAYS turn out amazing. We all drool over them. Using our favorite gluten free flour Pamela's All-Purpose Flour Artisan blend these muffins need to be on your baking list.
Baking day on Sundays is always something special for me and my kids (when it does happen); it's a great way for us to spend quality time together while indulging in some delicious treats that make packing lunches a breeze at the same time! From Xoxo Chocolate Chip Cookies, Xoxo Pumpkin Bread and Apple Cinnamon Muffins, we have plenty of recipes that we love to make when we can fit baking into our busy schedule. Plus, all you need is Amazon at your finger tips 😆 and some basic ingredients from your monthly grocery trip—so don't be afraid to get creative in your kitchen today!
*When you click on these links and purchase I may receive a small commission.