Feb 9, 2023 05:43 PM Central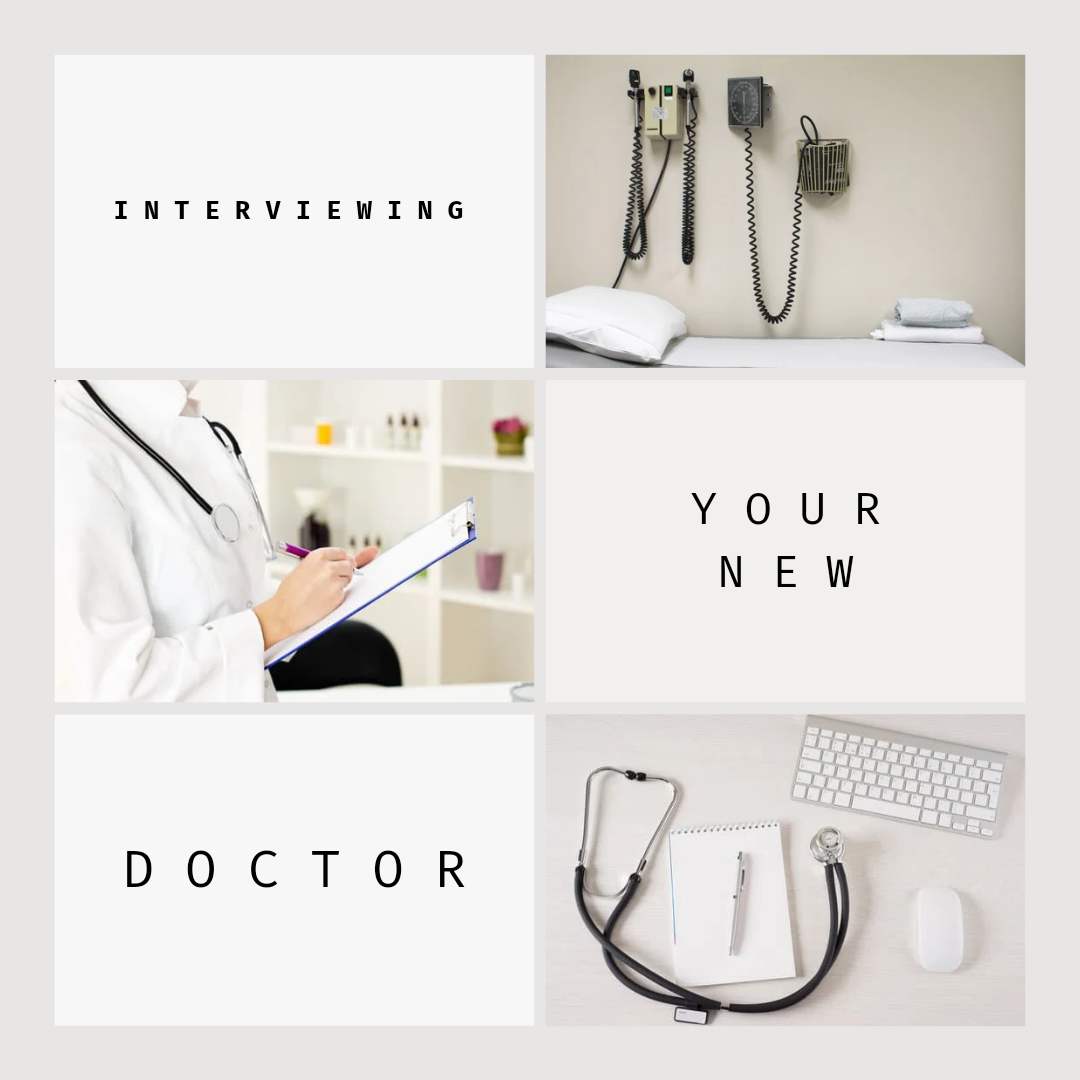 Finding a new doctor can be a daunting task.
Don't panic—you don't have to become a medical expert overnight! I've got you covered with the top questions to ask and topics to discuss when interviewing your new doctor.
What Is Their Experience?
When meeting with a new doctor, you want to make sure that they have the experience necessary to give you the best care. Not all doctors are created equal, so ask about their credentials and qualifications. How long have they been practicing? What specializations do they have? Have they published any research? Are there any awards or recognitions that set them apart from other physicians? Asking these questions will help give you an idea of what kind of experience and expertise your new doctor has.
What Are Their Specialties?
Once you know that they have proper credentials, it's important to learn more about their specialties or areas of expertise. You should feel comfortable asking questions about their professional background, such as what kind of patients they typically treat, if they have any additional training or certifications, or even if they specialize in any particular conditions or treatments. This way, you can be sure that you're getting the care from someone who is well-versed in the field and can provide quality care for all members of your family.
What Do Their Patients Say?
Nothing speaks louder than the feedback from those who have gone before you. Ask for references or testimonials from past patients; this will help paint a better picture of how the doctor works with his or her patients. If possible, try speaking with one of these former patients directly; this first-hand account can provide insight into how patient-centered your new doctor is and if their bedside manner suits your needs.
What Is Their Approach To Treatment?
It's important to know what kind of treatment plan your new physician prefers before committing to regular visits. Do they prefer conventional treatments over alternative remedies? Are they open to discussing natural treatments such as herbal supplements or dietary changes? Do they take a holistic approach or prefer more targeted treatments for specific ailments? Do not be afraid to ask about their philosophy on medicine; this is information that could save you time and money in the long run.
Don't be afraid to be honest.
The most important thing you can do when meeting a new doctor is to be honest with them. This means being honest about your symptoms, your medical history, and any medications you are currently taking. It can be tempting to downplay certain symptoms or to omit information that you think might make you look bad, but it's important to remember that your doctor is there to help you, not judge you.
Be prepared to answer questions.
Your doctor is going to have a lot of questions for you, so it's important to be prepared. Make sure you know the answers to basic questions such as your date of birth, your current medications, and your medical history. If you're not sure about something, don't hesitate to ask for clarification.
Ask questions yourself.
While your doctor will ask you a lot of questions, it's also important that you ask some questions of your own. This shows that you're engaged in your own care and that you're interested in learning more about your health. Some good questions to ask include: "What are my treatment options?", "What are the risks and side effects of those options?", and "What can I do to improve my health?"
Follow up after your appointment.
Once your appointment is over, don't forget to follow up with your new doctor. This means making any necessary lifestyle changes, starting any new medications, and scheduling any follow-up appointments that have been recommended. It's also important to keep track of how you're feeling and to let your doctor know if you have any concerns or questions
Finding a new doctor doesn't need to feel like an overwhelming task! By asking the right questions and doing some research ahead of time, you can ensure that your next physician visit is meaningful and effective. Asking about experience, references, and treatment plans will help ensure that you find someone who meets your needs as well as aligns with your personal values when it comes to healthcare. Good luck on your search for the perfect doctor!