Nov 13, 2022 11:24 PM Central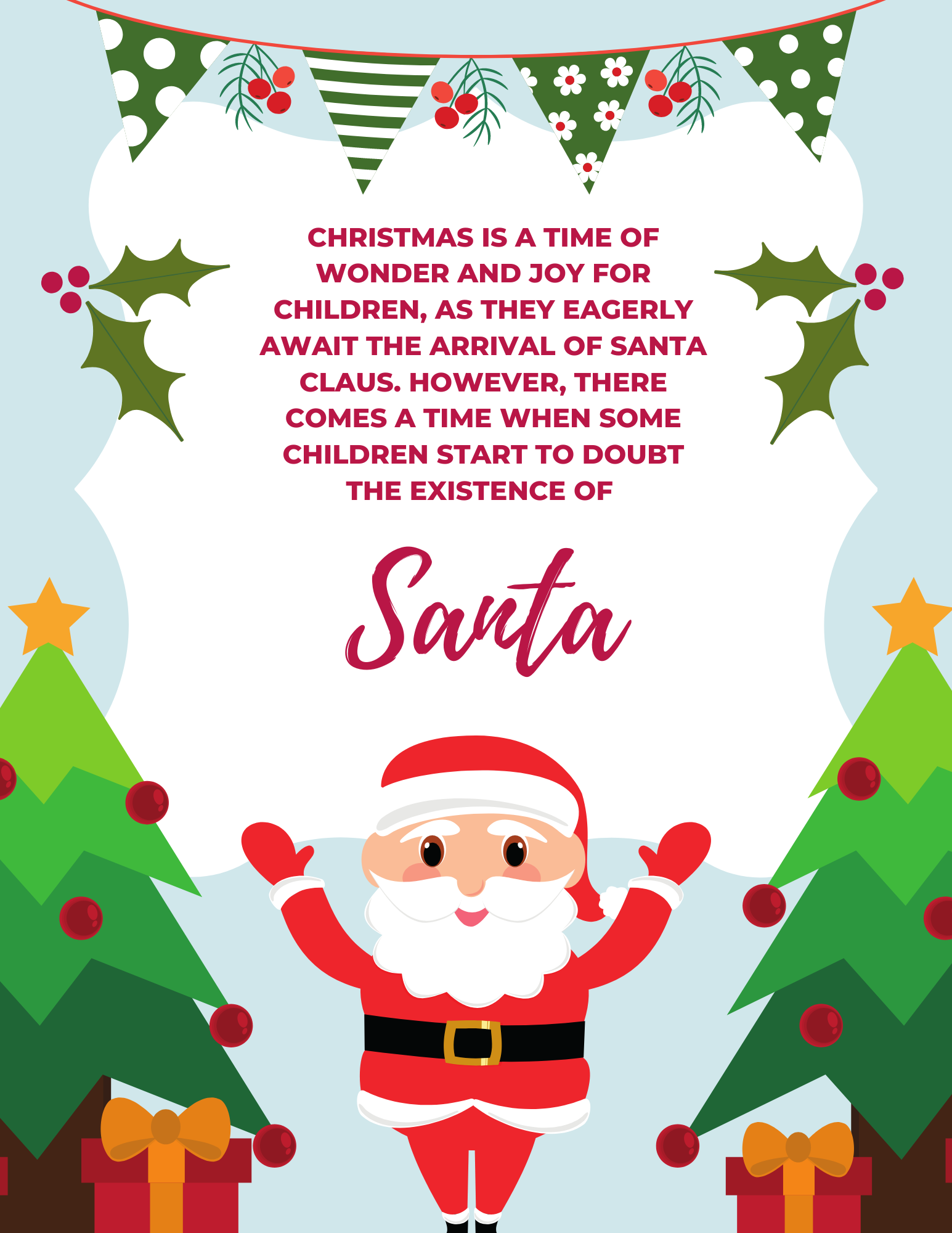 Just because your child is getting a little older, doesn't mean the magic of Christmas has to disappear.
Christmas is a time of wonder and joy for children, as they eagerly await the arrival of Santa Claus. However, there comes a time when some children start to doubt the existence of Santa. As they grow older, they may begin to question how he can deliver presents to all the good girls and boys in just one night. Or your child may hear other kids saying that Santa isn't real at school. For some
parents, this can be a difficult moment after all, part of the magic of Christmas is the sense of wonder and joy that comes from believing in Santa.
So how can you keep the holiday special for older kids who might be doubting the existence of Santa Claus?
Here are a few ideas to make this holiday season just as special as ever...and a few gifts that are sure to please the daughter in your life.
1. Focus on the spirit of giving that is at the heart of Christmas. Help them to see that even if Santa isn't real, the act of giving to others is its own special kind of magic. You can also encourage them to enjoy the traditions and festivities of the season, without getting hung up on whether or not Santa is real. In the end, Christmas is about family, friends, and making cherished memories. And that's something that everyone can believe in.
2. Get a personalized letter from Santa. There are plenty of websites that will allow you to input your child's information and then generate a letter from Santa that looks like it's straight from the North Pole. This will be sure to get your child excited about Christmas.
3. Track Santa on Christmas Eve. There are a few different websites and apps that allow you to track Santa's journey on Christmas Eve as he delivers presents to all the good boys and girls around the world. This is a fun way to get your child involved in following Santa's progress and see just how close he is to your house.
4. Leave out cookies and milk for Santa on Christmas Eve. This is a tradition that many families do, but it's one that never gets old. Your child will love leaving out a snack for Santa (and his reindeer) on Christmas Eve and waking up to find that it's been eaten come morning. It's a small gesture that goes a long way in making Christmas feel special.
5. Spend some quality time together and check out Santa's Naughty or Nice list. Add in your child's name, your name, brother's or sister's and see where you can all improve and be on the nice list.
My youngest daughter, now 10 holds onto the joy and magic but also keeps many things to herself to not spoil the fun. So I think she is at the questioning stage big time. Next year will probably be way different so I am also holding onto the excitement of this last Christmas being Santa one final time.
Here is her sweet letter to Santa...and a few gifts I will be adding under the tree from Santa.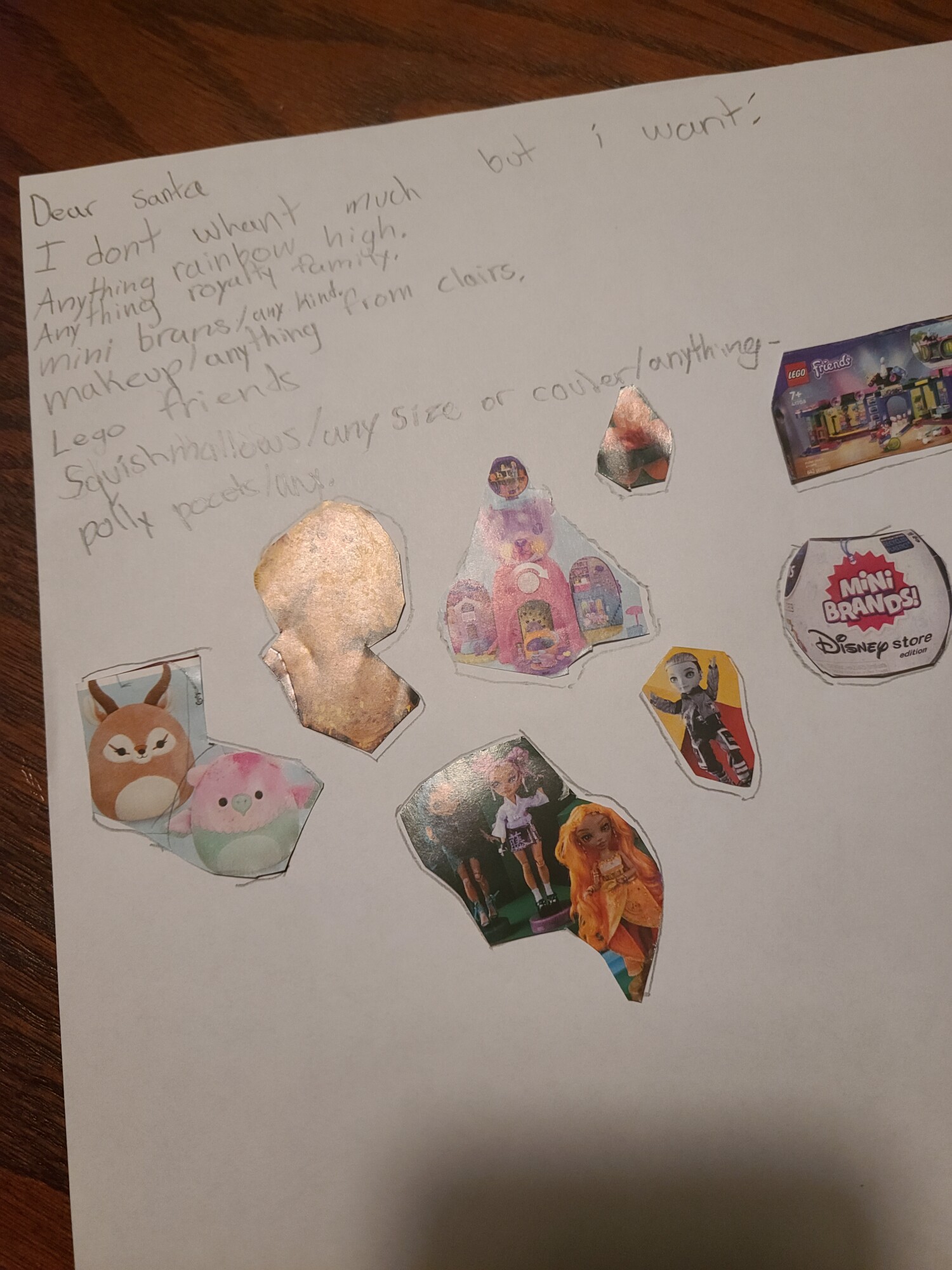 By taking these small steps, you can help your child keep the belief alive that Santa is real and that Christmas is truly a magical time of year.
So enjoy this holiday season and make it one to remember!
*This blog contains affiliate links. When you click on them and make a purchase I may earn a commission.