Sep 19, 2022 07:47 PM Central
If you're a pet owner, you know that they're not just animals - they're family. And when one of them goes missing, it's like a part of your heart is gone too. So when one comes back, whether it's after days, weeks or months, it's an occasion to celebrate! But what if we could take the worry out of the chance of our four legged (and furry) friend getting out?!
When we were looking at a new home to purchase, my cat Tye never left my thoughts. Moving to a new home and community can be a big change and stressful for pets.
Tye LOVES the outdoors. Loves chasing and catching mice and viewing the neighborhood activities. As a cat mom moving to a new area brought anxious feelings. A busy road, new neighbors, new everything...If my sweet boy got out I needed to know he would be ok.
That's when we went hunting for a tracker that would keep us notified if and when Tye got outside. We discovered the Tractive GPS!
This innovative GPS tracker attaches to your pet's collar and uses cellular technology to provide real-time tracking, so you always know where your furry friend is. It has you covered!
With the Tractive GPS app you can see your pet's current location on a map, set up safe zones, and recieve alerts if your pet leaves a designated area. You can create activity reports to see how much excersize your pet is getting. Plus the Tractive GPS tracker is durable and waterproof, so it can stand up to all kinds of adventures.
I love watching our sweet boys' routine and will meet him at the door for special cuddles.
It is exactly what we were needed and has brought me and my family peace of mind knowing that our sweet Tye is safe with Tractive GPS.
If you are a worrier like me take a peek at this amazing, must have gadget for your loved furry friends and watch the worried melt away.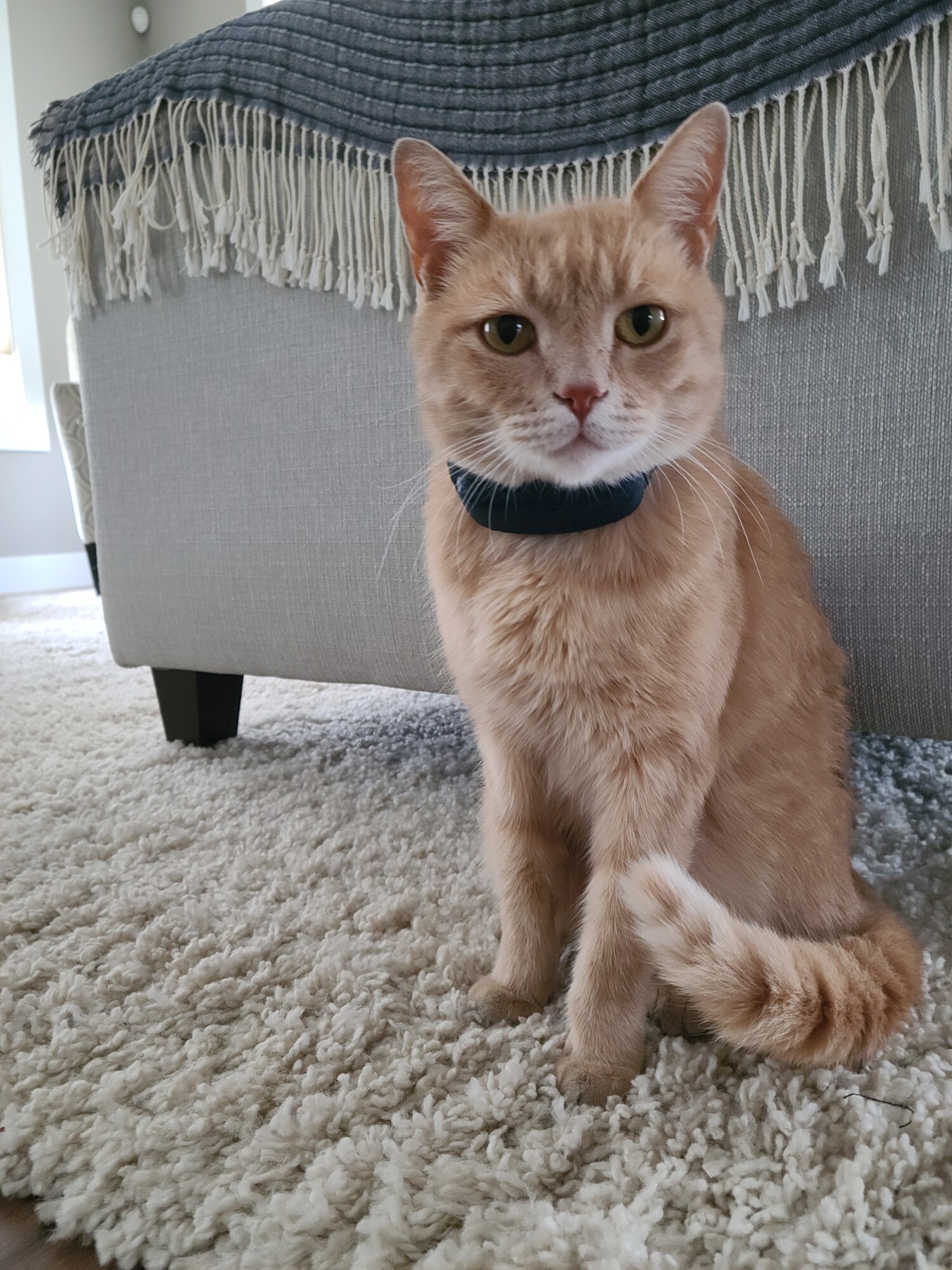 Ps. Isn't he the cutest in his special handsome collar?