Aug 2, 2021 12:13 PM Central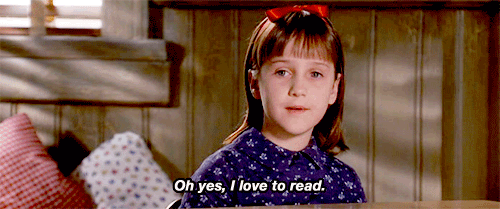 There is just something about cracking open a book in the summer, sitting out in the sun or snuggling with my daughters and reading.
When I was in grade two I was pulled out of class at school each week to receive help from a literacy and speech specialist. To this day I still remember this teacher and with her guidance, help and encouragement my real love for reading started. So when I became a mom for the first time in 2008 I could not wait to pass this love of reading on.
When my first daughter was just two months we would attend story times, rhymes and songs and have our heads stuck in a book day after day. Now, with three daughters more then 13 years later, many trips to the library (and fees 🙄 seriously why must they hide their favorite books) and bookstore visits all three of my daughters adore books as much as me.
When asked why they love books they responded with...
"I like reading to help me settle down at the end of a day. You open a book and it's fun and makes me laugh. It's like I am in the book."
Leah
9 years old
"Reading is easy and fills my day when I get bored. I am so into my book that I miss the other things happening around me. It takes me to a different place and I can disappear."
Sarah
11 years old
"When I read at night it helps me relax and fall asleep easier, but more then that books are better then movies because they go into more detail and you learn and understand the characters better and then I feel like I am a character in the book."
Kaitlin
13 years old
Research shows reading improves brain activity, increases vocabulary and comprehension. It empowers the reader to be empathetic, decreases stress, let's you escape from your life, puts you in other people's shoes, helps you sleep better, helps with moods and can fight depression while lowering blood pressure and heart rate.
As a new month starts, I thought it would be fun to start a blog series on our favorite books to share the love of reading with all of the world!
So without further Adu, here are some of our favorite books this summer:
Emma Dodd - A much loved author for ages 3 - 6 and enjoyed by babies and up. A sequence of animal books with rhyming text, beautiful and colorful illustrations that capture everyone's eyes with heartwarming and loving words that help patents bond with their children.
https://amzn.to/3A2Zffa
https://amzn.to/3C9Gngn
Elephant and Piggie - A series of an Elephant, a Pig and their friends By Mo Willems will bring a smile to everyone's face...especially my daughter. No matter how many times we have read these books we always end up in giggles.
https://amzn.to/3A24BXX
The Critter Club #17 - A chapter book series perfect for any child who loves animals and adventure. With 22 books in the series Callie Barkley's writing will keep your daughter entertained and smiling for a long time.
https://amzn.to/3A6EPlt
Start with book # 1 Amy and the missing puppy 🐶
https://amzn.to/3C4L4I9
OLGA - A chapter book series by Elise Gravel is another new must have for our home for children ages 9-12. In this series you will meet a girl named Olga, a scientist that loves animals with fun illustrations and humor throughout.
https://amzn.to/3zYMsu7
Pages and Co Tilly and the bookwanderers will take you on a magical adventure when Tilly discovers she can go on adventures in her favorite stories when she jumps into the books and solves the mystery and discovers what happened to her mom. Perfect for children 7 and up.
https://amzn.to/3lBpJR1
Harry Potter a classic and third time reading through this series of wizards and magic. Join the adventures of Harry Potter and his new friends as they grow up and learn all about their magical powers and fight evil around them.
https://amzn.to/3A27W9r
WISH series for tween girls by various authors will keep your pre teen entertained from with topics from friends, food and school to makeup, puppies and boys.
https://amzn.to/2VcSLLG
https://amzn.to/2V9vxX4
Our favorite reading accessory The Electronic Dictionary Bookmark. A plastic bookmark to help hold the page without losing their spot and dictionary all in one. While your child comes across a word that just doesn't make sense this handy gadget will help identify the word with ease.
https://amzn.to/3A7QhNL
Enjoy your summer reading 📚 with your children!
For a little rainy summer fun print out this bookmark for your kids and have them color their own bookmark.